ORIGINAL PAINTINGS & PRINTS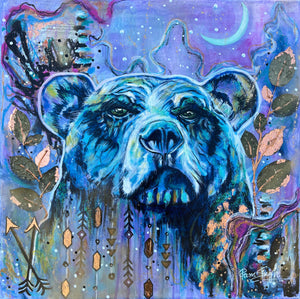 ORIGINAL PAINTINGS
Are a journey of a free soul.....
Take me there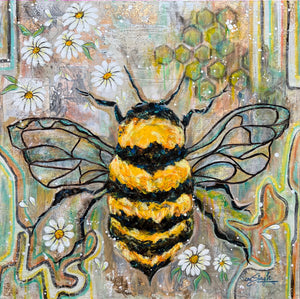 ART PRINTS
Add character to your space.....
check it out
I AM SO PLEASED TO SEE YOU HERE!
Welcome To My Studio
Hi! I'M PAM SINGH
Artist, Designer, Muralist and Educator.

I am a professional artist and designer and have been self-representing and sharing my work with thousands of art lovers and collectors across the globe.
Learn More About My Work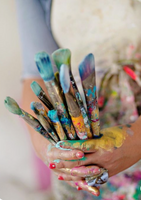 Commission A Custom Painting
to suit your personal style and space or get a customized commission painting for someone to love, cherish, and pass down for generations is one of the most treasured experiences.
It is my honor to be chosen as your artist to create something so personal and special just for you or your loved one!
Contact The Artist
HEAR IT FROM THE CLIENTS...
"I came across Pam's paintings very recently through social media and ended up buying her painting; I must say your colorful personality reflects in the beauty of your paintings. You are refreshing and so are your paintings. I am in love with all of them and will always look forward to your creations".

Michelle Travis, Tampa, FL
"We recently moved into our new house and was introduced to Pam through a good friend. I did a zoom consultation with her and commissioned a painting for our home. It turned out to be so beautiful, better than our expectations and imagination. Our family will forever cherish this painting. Thank you so much!"

The Wyatts, Nashville, TN
Pam is very talented in every way & has such a great eye for detail. There is love, heart & soul in her paintings. She captures variety of styles with ease. We commissioned 3 bundle paintings for our office & they turned out fabulous. Prices are very reasonable and I am always impressed by her creativity.

Brian McMiller, New Albany, NY
Location
Gallery & Studio Info
Meet Pam Singh at her Art Studio-Gallery in Destin, Florida, USA
*By Appointment Only (call or email)
Monday to Sunday : Noon - 7:00 pm
Phone No.: +1-323-365-1726
* for business enquiries, questions or mailing address please email : pamsinghstudio@gmail.com.
Studio Visit
My Design and Art Studio is the place where all those dreams and imaginations get painted. If you are planning a trip down or are in the area and would like to come and visit me and my studio please contact me via email or follow and DM me on my IG or FB page or call the studio; I do travel frequently for work so it will be best if you could set up an appointment in advance and I will be so happy to host you at my studio.